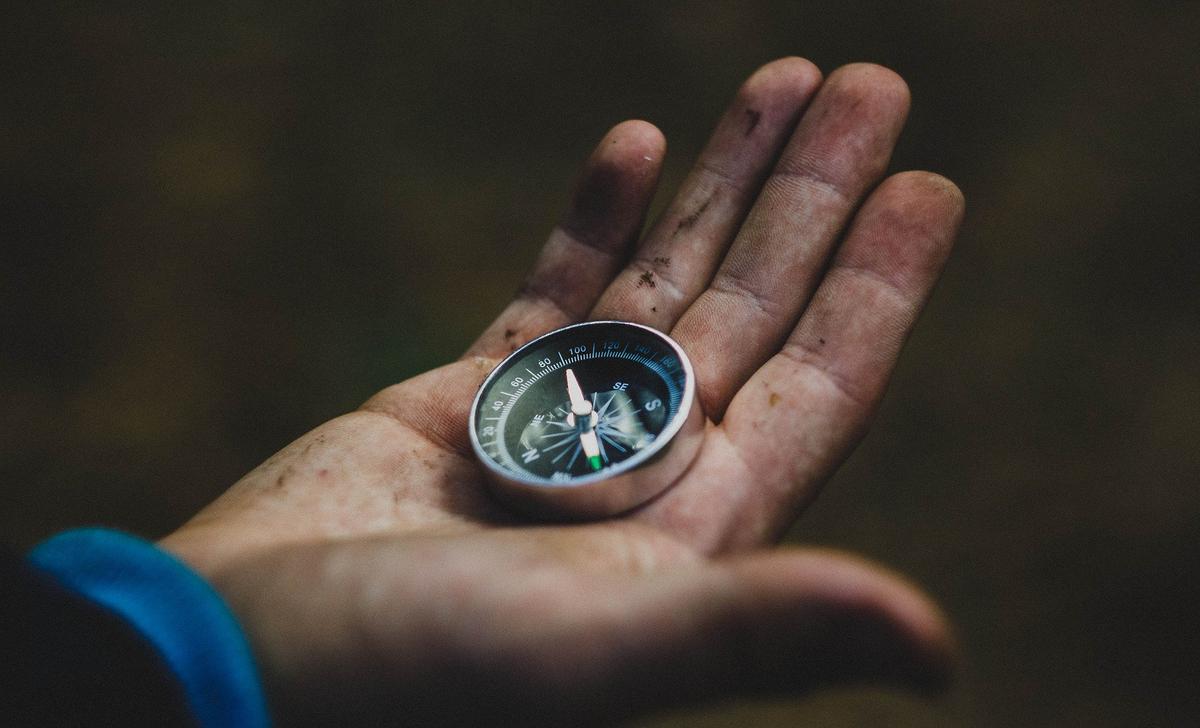 Happy New Year from LTWM, we are optimistic this year has to be better than the last one; however, factors remain to be seen as yet. A new year brings time to reflect upon the past, and to assess where we are heading in the up-coming year/s ahead. In navigation, a few degrees off course could take one many miles in a direction not intended. It is par for any course to make adjustments along the way; I hope the people of the good old U.S.A do just that. Assuming there is a course to take for a good and expected end, part of the discernment process has to be analyzing what it is that has altered our; as a Nation's course. Many folks are no doubt wondering, how in the world did we end up "here"? It is with that thought I would like to present some thoughts that I believe have went a long ways to bring us as a Nation to this point in time. There is little doubt the spiritual side of this equation has much to with the over-all direction of any people, but there is another side to this issue I would like to present in this brief column that I think has played a major role in altering our over-all direction.
I admit I am old school, born in the forties and attended school in the 50's and 60's, many have called these the golden years of our Nation. This group of people has been referred to as the original baby boomers. We "war babies" (people born of returning WW II veterans) flooded the school system back in our day, and are now flooding the Social Security System nowadays. Yes; that means, we are the senior citizens of our day now. But the point I want to make is this, even though we maxed out or stretched the school system; we got a good education (the norm back then). There were basics to learn, not waste of time garbage one would never use or need. We not only learned what was needed to make a decent living after we graduated, but we learned how to think, process information. Many folks reading this would say, you have to be kidding, I didn't get that in school. We had shop classes that taught us a trade; you didn't have to pursue that trade if you decided later something else was more you're calling. There was a slogan that I was given to place in my school/class notebook that I never forgot to this day; "He that hath a trade, hath an estate". In other words, a trade you could always fall back on, something you learned; make a living doing etc. So what are the basics you may ask, what is the base line of information that opens doors to not only life's opportunities in the work force, but opens doors to a world of information, no it's not the cell phone, or the internet, though powerful tools for sure. It is the title of this article; the 3 R's, reading, writing and arithmetic.
The 1st one of the basics is the reading part, an amazing ability to absorb information. This great gift and or ability opens vast doors of knowledge to everyone, as you no longer have to take someone else's word for truth or instruction, you can read it for yourself. I need not belabor the benefits of being able to read, as anyone reading this already has the knowledge of that. However, the point that I would like to make is that though the U.S. boasts of an 86% literacy rate, what has it done for our society? If you can read, what are you reading? I dare say that if people were more informed of world history and current events, they would surely not vote for a repressive rule of government. How can a Country of such a high literacy rate be so ignorant of things that are so vitally important? I submit, reading is not the ability to call out words, but the ability to discern what one is reading. People squander the gift of reading when they have no desire to read and discern from quality sources and materials that which not only benefits them personally but a society as well. A good example is the Bible; I dare say most kids nowadays know more about their cell phone and all the worthless apps than they know about their eternal existence. This will be our Nation's undoing if people don't wake up to what is important from the peddlers of untruth and garbage.
Number 2 on the list of the 3 R's is; writing, it goes hand in hand with reading. With the advent of the computer and the keyboard, it has transformed our society into a texting mode, an email mode but not an old fashioned snail mail mode. Even all occasion cards are taking a beating in sales. With the number of electronic cards that can be sent via email and the like, why pay 5 dollars for a card and a 50+ cent postage to send someone a greeting when all they will do is toss it in the trash anyway (except me) as I save every card. The ability to write opens many doors, and closes them just as fast if you can't write. And once again, it is not ability to write words, but articulate information, write from the heart, not just read a quality book, but maybe write one as well. I for one am glad they invented the keyboard and computer; this has become an invaluable tool in communication for me, as I write a lot of materials on a regular basis. Take time to communicate, yes, it takes time to share, to care, to provoke to good words and works; it's a good part of life.
The 3rd on the list is arithmetic, the ability to crunch numbers. In school it was my favorite class. I guess I was just a natural when it comes to working with numbers, I still to this day remember many of the formulas for calculating measurements of objects and the like. It makes sense I guess, as I attended a Trade School, and the trade I chose was Machine Shop, per those in the know; a thinking man's trade. Did I mention, it takes a lot of math to be able to work in this trade? Mathematics is like certain foods; it a staple of life. From being able to decipher your paycheck or checkbook to doing your taxes or a host of just about everything in life, math is part of the equation. Is it a required subject in school anymore? From what I have observed from the younger generation, and far too many middle aged peoples; I guess not. Why do I say that? It seems from my observation point, many have forgotten how to do basic math in calculating their check book, savings account etc. They seem to believe you can continue to write checks even if there is no money in your account. We live in an over spend society; never save for anything if you can charge it now. This has caused many to have spent their pay check long before they even see their paycheck. Thus enter the credit card, the maxing out of the card; then apply for another card to do the same. Then pay minimal payments, which causes thermal runaway of indebtedness, the unfortunate result in never being able to pay off the card. One would think this malady is just a personal level issue, but it isn't. This endless money thinking has permeated our society to the extent that, far too many think our Government has money to burn, trillions of dollars just lying around awaiting distribution to the masses. Unfortunately our Government Leaders seem to think the same thing. Do people not realize that not only do people file for bankruptcy on a regular basis, but governments of the world have done the same? Can we figure it out that goods and services cost money and someone has to pay the bill? I remember these words of wisdom from my school years; math is the only subject where you can't lie. So, do the numbers add up, unfortunately they do, and the numbers provide some disturbing facts. There is a payday coming, and we are not going to like our wages I'm afraid. It's far past time to do the math, live within our/your means, quit thinking the government is God. I read this last year, that the U.S. Government sends out apprx. 50 million checks per month to it's citizens, I'm not sure if that includes EBT cards as well. No Country can continue this course of irresponsibility without derailment. Please take note; what will you do when there is no more money for the Government to squander or give away? That means your EBT welfare card comes up with a 0 balance from now on, and it means that Government Social Checks are not sent out or deposited in your account. We are talking mass mayhem, no money to buy food, this will get ugly real fast. The list of ills is long, are we listening?
So, there you have it, the 3 R's, the basics, the doors to an enlightened life, people/s lives. What we do with it is up to us, empowered or the continued dumb-ing down of our/a society. It's one thing to not be able to read and be illiterate, it's quite another thing to be able to read and choose to be illiterate. I can help the one, but the latter is much more difficult to help. God help us!
Pastor Thomas Nosworthy
Light the Way Ministries.
lightthewayministries.org