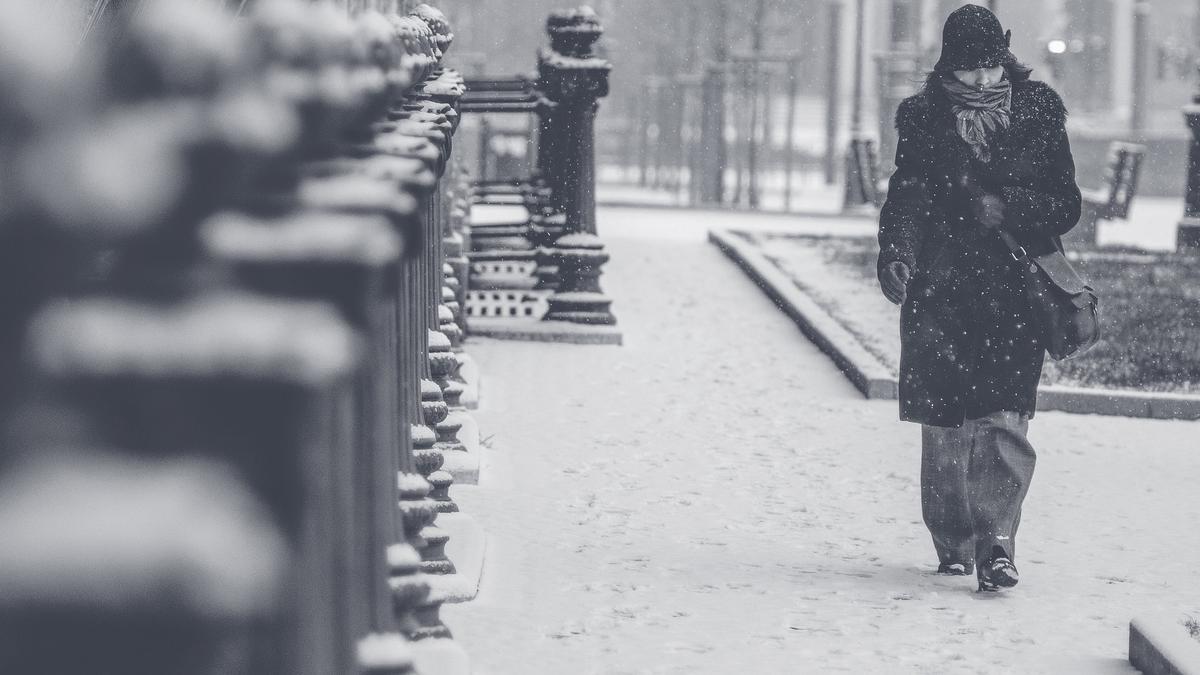 Monday, September 02 2019
Having grown up in the 60's as a teenager, I could say, I have seen just about everything. As I've read often, it was a time of transition, the old guard was stepping down, or being forced out may be closer to it. Those songs of the day still echo in my mind; what couldn't be said from a podium was often spoken in song; it's still that way I think. If you lived during that era, do you remember all the love songs? It's easy to do a lyric search to retrieve that old song you loved so much, nowadays. For this article I checked out some of Jackie De Shannon's famous hits like; Love, Sweet Love, or maybe the song in 1969; Put a Little Love in Your Heart, I really liked that one. Who would forget the old Elvis song; Love Me Tenderly, what passion? Yes, there was a lot going on back then, some of it even good.
It is with that thought; "this element of love", that I want to share a brief on this most important subject. Like the song from Jackie D. above; "What the world needs now, is Love, sweet Love", I agree 100%. It seems to me folks are better at singing the songs than being a participant in such an activity from recent observation. There seems to be such evil in the world, this is getting to be a deadly place anymore. It's true I was no Angel growing up, I got in more than my fair share of scraps, but I never wanted to kill anybody, still don't. I always tell folks nowadays that get on my wrong side, it looks like I may have to take you out, and buy you a hamburger for lunch that is, gets a good laugh some times, but none the less a good offer. What this world needs is love, a genuine love for one another, a heart that is not so easily offended, a place where we take the loss, rather than promote the issue. I wrote a book a few years ago that has a Chapter on our topic of love. I think it is a good read, hopefully you will as well.
The Bible has much to say on love, much of what I share is from that perspective. In Galatians 5: 22-23 The "Fruit of the Spirit" is love, joy, peace, longsuffering, gentleness, goodness, faith, meekness, temperance, against such, there is no law. Fruit is the product of the branches, which are or can be connected to the main tree or vine, which is the Lord. What the Spirit does in and through us is to produce the fruit of which we, on our own could never produce. Just as its natural and normal for a healthy tree and vines to produce fruit, it should be just as natural for Christians to produce fruit as well. Once again the Holy Spirit's ministry/job is to do this great work in us as willing and cooperative children of God. In Mathew 12:33b says; that every tree is known by its fruit. Perhaps you noticed the way the Fruit of the Spirit is listed, it's not "fruits" as I have heard many make such reference. Having lived in Florida most of my life I am familiar with fruit trees having a variety of fruit growing on the same tree. Our orange trees can actually grow lemons, tangerines, as many as five different citrus products all at the same time. Talk about a tree that would be good for a small back yard. With the idea of a tree growing so many different fruit, the idea of the Fruit of the Spirit may be easier to grasp. In Psalm 1, it says we shall be like a tree planted by the rivers of living water, and as a result nine fruit will grow on/in our spiritual tree as well. I'm good with that, I don't know about you but I wasn't too happy with the way my tree looked before the Lord came on board. And that may where a lot of folks are in their life right now. We (humans) were born with a nature that is not overly loving; when pushed (our hidden nature), it comes out, ugly and all.
Love, the 1st fruit, quite a contrast exists between what the world calls love, and what God calls love. Concerning relationships; I would imagine many folks have heard the line, "I love you". Is it genuine or shallow, time and commitment will tell? But take heart, there is help in finding the answer to that before one invests too time much in a relationship. If it doesn't line up with what God says love is, beware. I heard an old saying once; "I hope that puppy love doesn't turn into a dog's life". So, is there a pattern or more precisely a Divine pattern to determine what love really is from what it is not? You're probably thinking by now, why didn't I hear this a long time ago. So here are some thoughts on love, of all the fruit, it's the most important. Please note, God's love is the Gold Standard. If we are to know anything about this great phenomenon you need to learn it from the Lord and His Word. Agape Love is referred to as the God type of love. What is that to us you may ask? It just so happens that by God placing His Holy Spirit in us when we got saved, it is now possible for us to demonstrate some of the attributes of God's nature in us supernaturally. Don't be surprised if you begin to look and act like Jesus more and more, no that's not blasphemy, just walking out of darkness and into the Light. In the order of Divine attributes, Love is the # 1 supreme attribute of God, God is Love. It is His nature, In John 3:16 it says, "For God so loved the world, that He gave His only begotten Son". It's not that God had a couple of dozen sons to give away so He wouldn't mind giving one away. In Romans 5:8, "For God commended His love for us, in that we were sinners, Christ died for us. Can you comprehend that, I can't, I just receive it. Much could be said, much has been written, who can know the depth of God's love?
In I Cor 13: 2-8 Paul gives the best "outline" on what love is. This is what the Holy Spirit is trying to produce in us, all people for that matter. Did you know that most of the fruit of the Spirit is a product of love, the first fruit. The word charity is often interchangeable with the word love in the Bible. The Amplified Version of the Bible does much credit to these verses below. **** Verse 4 Love is patient, even tempered, not easily provoked. Love is kind, returns good for evil, puts itself in service of others. Love is not envious, never draws undo attention to itself. Love is not proud, it does not lord over others, does not demean others. Love is not rude or indecent, never embarrasses anyone, Love is not self-seeking, demonstrates giving more than getting. Love is not easily angered, A mode of overcoming evil with good. Love keeps no record of wrongs, fast to forgive and forget. Love does not delight in evil, it never delights in someone's failure. Love bares all, believes, hopes and endures all things. Maintains a positive performance based walk at all times. **** Tell me; don't want some of that? When we walk in these attributes, we make better brothers and sisters, wives and husbands, moms and dads, Christians, workers on the job etc. This love never fails.
The 2nd of the Fruit is; Joy, not just a giddy feeling, we are talking about joy down in your soul. A joy that says, it is well with my soul, people would give anything for that. Do you need some joy, just give your life to the Lord, all can attest to the validity of this fruit. We all run into times when all isn't well. But not to worry, Its a joy the world doesn't give folks, resultant; the world can't take it away. When all looks less than favorable, you can have something within. In Isaiah 61:10, I delight greatly in the Lord, my soul rejoices in God. The New Testament agrees, in I Peter 1:8, We are filled with an inexpressible joy, as being a victim or being victorious, I'll take the joy filled life.
The 3rd Fruit is Peace; in the Old Testament it meant a greeting, a spirit of tranquility and freedom from either inward or outward disturbance. A peace with God brought about by right relationship through Christ. It's a life of health, wholeness and harmony. In Psalm 4:8, I will lie and sleep in peace. In Psalm 29:11, The Lord gives strength and peace to His people. In the Gospel of John 14: 27, The Lord Himself says, My peace, I give you, not as the world gives. Paul in Romans 8:6, for to be carnally minded is death, but to be spiritually minded is life and peace. So, there you have it, the power twins, joy and peace.
The 4th Fruit is; Longsuffering; equates to Patience, Endurance under trials, long suffering, is the act of enduring pains or trials without complaining. Manifesting forbearance under provocation or strain. The Word of God says having done all to stand, stand some more. This is a great spiritual fruit that will take you down the long road ahead. Most folks don't get saved and die soon afterward, this is for the long haul. Some verses that help understand the patience needed for the journey, Luke 21:19, In patience possess ye your souls. Also Romans 5:3, Tribulation works patience in a believer. You read it right, next time you are going through a hard place, ask yourself, am I having some patience issues? Hebrews 6:12 in patience they inherited the Kingdom of God. Waiting on the Lord is part of the plan. Last, James 1:3, The trying of your faith works patience. Enough said.
The 5th Fruit is; Gentleness, Kindness, Titus 3:4, but after that when the kindness and love of Christ toward man appeared. We should endeavor to do likewise. The manner of being gentle, mildness of manners or disposition are now possible to us. I heard a story one time of a fellow who came to Christ and got saved; He was a giant in stature, but what a gentle and humble soul in spirit he turned out to be.
The 6th Fruit is; Goodness, More than the act of just being good, that's a given. This goodness includes generosity that shares with those in need, Romans 12:13, James 2:15. If a brother or a sister be naked and destitute, it shares in practical ways as well as spiritual ways. Have you ever seen how Christians respond to a major calamity, or need, either in the Church or outside? Growth in the Lord will cultivate that in us as well. I heard it said somewhere, you can give without being a Christian, but you can't be a Christian and not give.
The 7th is; Faith, Faithfulness, faithful, trustworthy, reliable, believing. More than outward conformity, Faithful despite circumstances, it comes from a life of faith in God and for His service, beyond the work that is being performed. It also implies loyalty, constancy, and freedom from arbitrariness or fickleness. God's faithfulness gives us hope and peace and demonstrates that God will carry out His promises just as His Word says. I Cor 4:2, moreover it is required in stewards, that a man be found faithful.
The 8th Fruit is; Meekness, Gentleness, humility, not to be confused with weakness, enduring injury with patience without resentment. It is not quarrelsome, does not need to defend itself. It is an encourager of others and per Apostle Paul to Titus 3:2, to speak evil of no man, to be no brawlers, but gentle, showing all meekness unto all men. This is a quality to be admonished to all the brethren about subjection to higher authority and the like. I've seen many times where the world thinks Christians and especially guys are wimps, they don't fight, they don't cuss (no more), sissies, but nothing could be further from the truth. Consider the Lord Jesus Himself. He could have annihilated the world for rejecting Him (Angels were at the ready), God in the flesh, but what does He do? He allowed the world to humiliate Him unto death, even the death of the cross, that's power controlled.
The 9th Fruit is; Temperance- Self Control is last on the list, but not least. It's the keeping of appetites and passions under control; moderation in action. Keeping yourself in subjection at all times, chastity.
As one can readily see, if folks were to walk in this level of love, the killings would stop over night, the criminal activity would disappear as well. The lock makers would go out business as the thief would steal no more. This would change the world, the nukes would be dismantled and the Nations Leaders would be content with their land and not someone else's. Marriages would last forever, lawyers would become extinct, the rule of law would need no more police and judges as everyone would readily obey the law of the land. How far do you want to go, we want to go? The song of old needs to be the songs of now; "What the world needs now; Is Love, Sweet Love". It can happen, but we need God's help. The world is a living example that man cannot do this on its own or apart from God. It's time seek the Lord now, with all your heart, and remember God wrote the Book on love.
Pastor Thomas Nosworthy
Light the Way Ministries.
lightthewayministries.org